Qualify your Contacts
Create and import your contacts
Engage366™ MA allows you to create and manage your contacts. You can enter them but also import them from Excel or even LinkedIn. For those who have solutions already handling contacts (ex: Salesforce), we have many integrations are already available.
Capture the behaviour of your contacts
Engage366™ MA will allow you to follow your customer through marketing actions (ex: sending e-mails, answering a form, visiting an internet page, participating in a contest, buying a product).
Engage366 will automatically update new information about the preferences of your customers and prospects.
Segment your contacts
Engage366™ MA will allow you to organize your customer base in various segments. These collections of contacts may be sociodemographic, professional or linked to an activity conducted by the contact. (Ex: architects, all people who participate in an event, or who have not completed their purchase within your internet shop).
Segments are used to organize marketing automation campaigns (ex: sending targeted emails) but also to analyze the results of your actions on a specific target.
Engage your Customers with Customized Marketing
Automation Process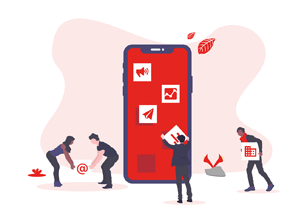 Choose the best channel for your message
Engage366™ MA allows you to set up a multi-channel communication strategy. Send emails, sms, or messages on your prospects' and customers' browsers, thanks to dynamic content or a focus object. You have totally "responsive" email templates that you can adapt to your colors and corporate design. You will be amazed with the information you can get about your customers after sending an e-mail.
Manage your automation marketing campaigns
Campaigns are a powerful tool to automate actions and events. As for the other elements of Engage366™ MA, we have prepared campaign templates (newsletter, welcome notes, birthday etc.) Each action will be defined in a tree structure, that allows you to follow each step and select each action of the contacts concerned.
You can automatically place points and collect information about your contacts and valuable information will allow you to create a real funnel for fast creation of new customers and thus increase your sales.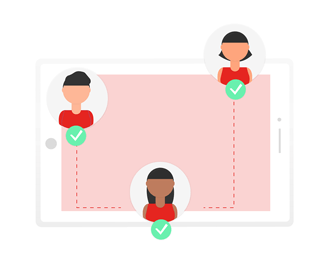 Create engagement and convert
Your website does not necessarily contain all the elements to promote the call to action (engagement of your clients). Thanks to the "electronic flyer" tool, it is easier to create targeted pages in a short time. Our team has also prepared models of landings pages (electronic flyer) for you.
These specific pages will allow you to complete your marketing strategy by integrating for example a contest on Facebook, by allowing the subscription to a newsletter or by facilitating the management of your next event. The goal is simple so you have multiple entry points for your contacts but only one database will recover and manage it all.
Measure your Results Efficiently to
Make the Informed Decisions

Reports

Dashboard

Statistics