Improve your customer experience by tracking
customer behavior & personalizing engagement
Enhance your customer's experience
Rule based marketing campaign where you can set actions and triggers (emails or SMS) based on the action of the customer to engage them effectively.
Improve interaction with your customers
Capture your customer's behavior and respond quickly through marketing automation.
Measure your results
Unlike traditional marketing, digital marketing can help you to measure your ROI efficiently.
Engage366® MA Key Features
All this thanks to a single tool that informs you about the behaviour of your potential customers and allows you to customize your actions and campaigns.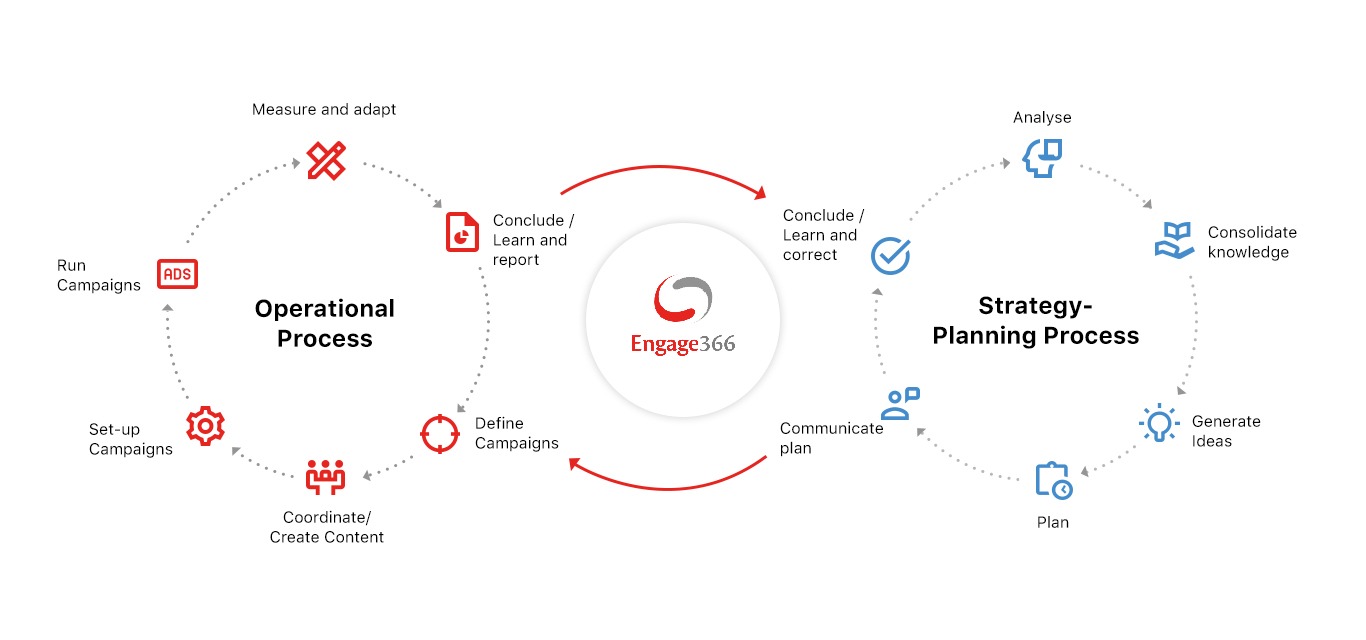 Services according to your needs
We personalize our services depending on your company type. We would focus for example…

Start up / PME

---
Our focus would be to save your time without losing effectiveness

Company

---
Our focus would be proximity with your clients to make them feel unique

Agency

---
We would offer you support to make the most of our solution, under white label
Verticales et utilisateurs de l'automatisation du marketing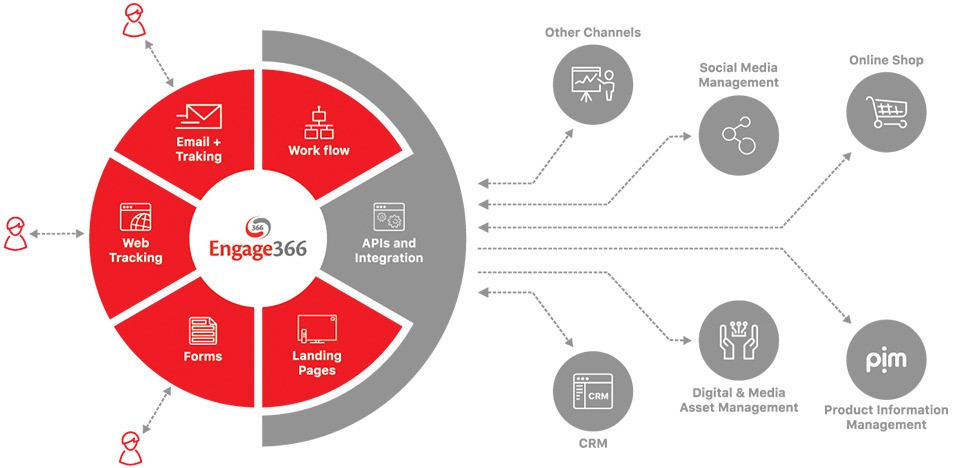 They trust us
Discover the services we can propose to you







More than just a product
Discover the services we can propose to you